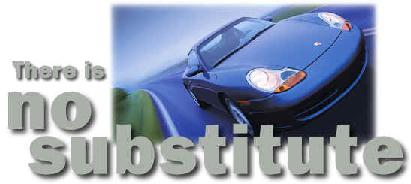 I have always been interested in cars. I like classic sportscars like Ferrari, Lamborghini, Maserati and Porsche, but they are all very expensive, even if they are old. The cheapest (and the most solid in every way) is the Porsche. The Porsche is warm galvanized from 1976. I sold the Porsche 911 August 2004 and bought a Porsche 944 year 1983. Its cheaper than a 911, but just as funny to drive. In 2015 I bought a Porsche Boxster year 1997, which is even better to drive. The newer the better
| | |
| --- | --- |
| Is there a substitute to Porsche ? | |
When I was 1 month old, I got ill with Polio. It stroke my left leg. My left leg has approximately 25% power. To become stronger I have been training the Triathlon. When you train triathlon you have to both swim, bicycle and run. In 1992 I made a full IRONMAN in Røde Kro, Denmark.
The whole tour took me 15 hours 56 min 22 sec. There was a time limit on 16 hours. But I was not the last. To persons came in at the time: 15.58.27. I remember I was happy, that I didn´t come in last.
(My wife did it in 13 hours 44 minutes)
I have not participated in any triathlons since 1992. It seems as if I got enough of it.
Before my first triathlon, I would have to learn to swim. I was 50 years old, and I was told that crawl was the best, so I decided to learn to crawl. I learned to swim in our local swimbath, and the first 25 meters was far the hardest. It took me more than a month to learn to swim 25 meters without a pause. But after a short time I could swim 50 meters, and after that there were no limits. The really hard thing to learn, was to swim fast. I like crawl, because I don´t have to use my legs, but only my arms. The longest swim I have made is 10 kilometers.
I have trained in a bicycleclub for 10 years. I have joined several competitions with number on my back. The longest are Sjælland Rundt and Vättern Rundt (ca 300 km).
I have run the marathon 8 times (+ the ironman). My best marathon is 4 hours and 41 minutes. My normal is 5 hours. My worst marathon is 5 hours 53 min (the first one). I am a lousy runner. I like to run, but I hate to come in last. That's why I love Triathlon. It doesn´t matter so much, that I run slow, as long as I swim and cycle fast. My wife's best marathon is 3 hours and 20 minutes.
My wife Charlotte together with our 3 dogs BABUSKA (borzoi (left)) and LADY (english setter (middle)) and BORIS (borzoi (right)).
The 2 borzois (brother and sister) are born 4.5.2001 and both passed away.


Boris & Babuska dancing, smiling
| | | |
| --- | --- | --- |
| | I have been training the Shotokan Karate for 15 years. All the others are much younger, but I feel good about it. Somebody must be the oldest in the karateclub, and that's me. | |
TAI CHI CHUAN
| | |
| --- | --- |
| | I have trained Tai Chi for some years. |
I am religious in my way. I like the Bhagavata Purana and the Bhagavad Gita most, but I have read the Gilgamesh epos, the Koran, the Bible, the Mahabharata and Ramayana and I like those books too.
I live in Ølstykke (Beerpiss, Bearpeace or something like this.)